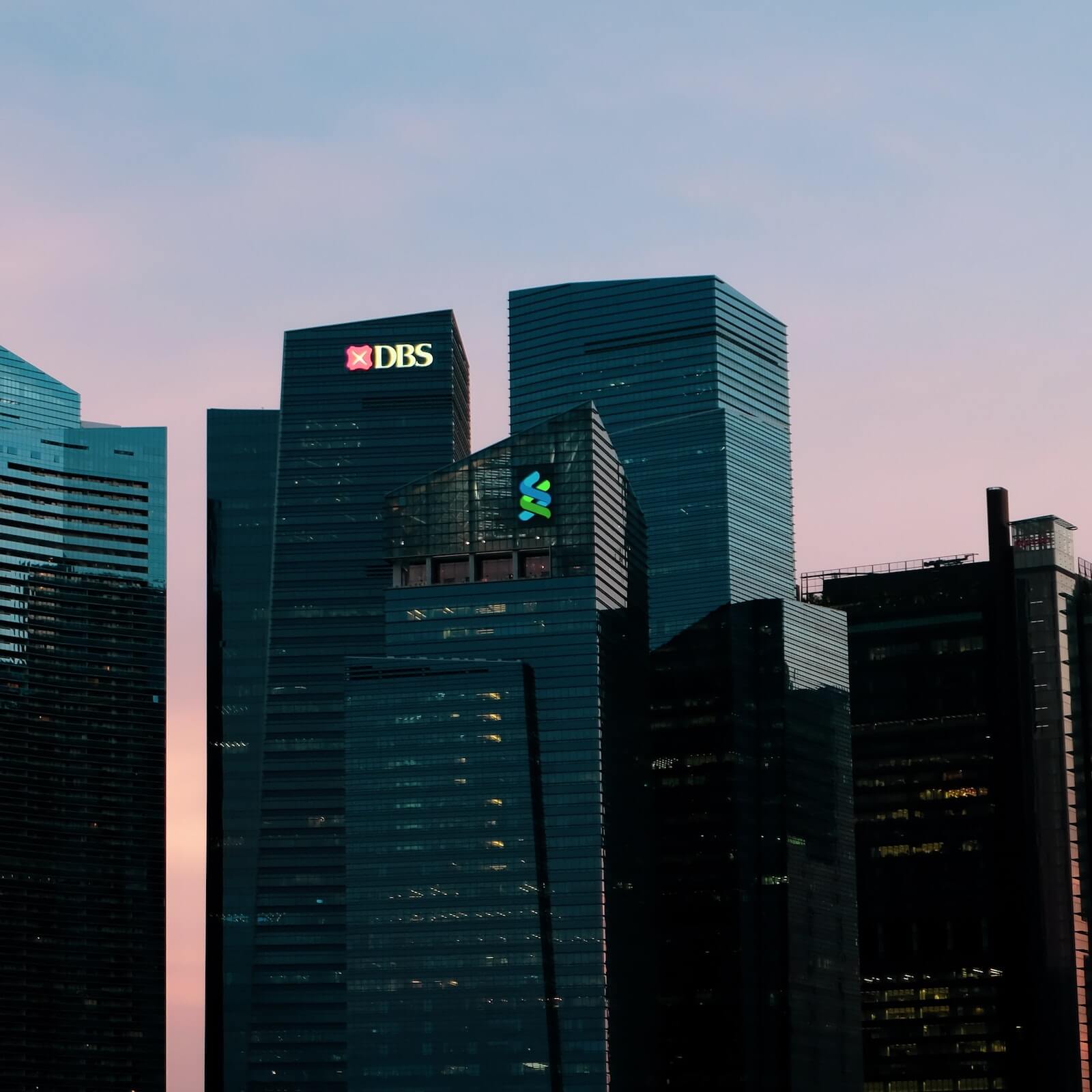 Advanced SEO for Financial Services, Banks & Advisors
Aug 9, 2022|Read time: 19 min.
---
Key Points
SEO for financial services is about building expertise, authority, and trust with users and Google.

Align your content to audience segments, life events, and customer journeys for better SEO results.

Strategic off site SEO builds credibility, helping to improve your rankings in the SERPs.
---
If you manage marketing for a finance company — whether banking, fintech, or insurance — then you probably know how important it is to build trust with potential customers. But did you know trust is also a critical component of SEO for financial services companies?
Any SEO agency that serves clients in the finance industry must understand how the space is vastly different from other sectors. The content you publish has real-world impact on your audience, so Google holds your brand to higher standards.
If you want your finance brand's website to rank higher in search engines, then you can't use the same SEO strategy as an ecommerce website. The bar is much higher. But the good news is, it's also high for your competitors.
Value of SEO for banks
Unlike Google ads and PPC campaigns which you can turn on and off with the flip of a switch, finance SEO is a long-term investment. It's a flywheel that takes more time to start up, but it rewards your patience with much greater ROI than paid channels can produce.
Here are three powerful SEO campaign case studies that demonstrate our expertise helping financial services companies with organic search and lead generation.
553%
Increased monthly organic enrollments by 553% within 19 months
Case Study
1081%
Increased Google Top 3 organic ranking keywords by 1081% within 19 months
Case Study
698,200
Increased monthly organic search traffic by close to 700K within 19 months
Case Study
How SEO for financial advisors and services is different
How unique are these considerations? Well, let's start with Google's 2018 Medic Algorithm Update. The update targeted "Your Money, Your Life" (YMYL) websites specifically. In addition, Google's quality raters began to hold YMYL sites to higher Page Quality (PQ) standards.
According to Google, any page that could have an impact on the user's current or future well-being (health, financial, safety, etc.) should be vetted more carefully for E-A-T (expertise, authoritativeness, and trustworthiness). Financial services websites, including those covering banking, investment, insurance, etc., can easily fall under the "Your Money, Your Life" umbrella.
For more, read our article: What is E-A-T, and Why it's Important.
It's also noteworthy that Google updated its Quality Evaluator Guidelines in May of 2019. They now include E-A-T as a factor within PQ rather than referring to it as a separate entity. In other words, if you're giving financial advice, it better be good, it better be trustworthy, and it better be written by an expert.
SEO for finance companies and advisors requires a rigorous, disciplined and careful approach to content marketing. In your industry, it's critical to pay close attention to quality and trust factors. If you ignore them, you'll be outranked by disruptive small business lending companies, financial advisors, and online publishers such as NerdWallet and Bankrate.
One of the biggest challenges that banks face is trust, and websites like NerdWallet and Bankrate are winning because they prioritize publishing content that fosters trust.
Let's take a closer look at the individual components of SEO for financial advisors.
Financial Services Market Report
See which banks have the most Google organic market share.
Download
Technical SEO for financial service websites
However, technical SEO is much more straightforward. Begin with a complete website audit to uncover any issues that might impact crawlability and usability, and prioritize your findings. Just like any other website, certain technical priorities will be obvious. (Are there noindex tags on your resource pages, or is your robots.txt file accidentally blocking important pages from being crawled?)
If technical issues impact any of the following, you'll want to bump the fix to "high priority:"
Page load speed
Page load time is a Google SEO ranking factor. With this in mind, it's critical that your web pages load fast and don't cause your site visitors to wait.
Beyond that, speed impacts user trust and usability, and this is an especially important consideration within the financial services industry. People may forgive a slower website if they're just browsing articles or blog posts. But they won't be as patient if your website times out when they need to access their bank account. If it happens more than once, they might even look for another financial institution.
Slow websites with a poor user experience can become, to the customer, an unconscious indicator of the overall digital customer experience (DCX). In other words, make sure your website is mobile-friendly and runs like a new Lamborghini.
Learn more about the top Google ranking factors.
Security
Website security is crucial for financial SEO. However, the routine security checks that are performed during an SEO audit are not enough. A financial services SEO company needs to do more than confirm that you're using https and the latest version of your CMS software.
You should also check for indexed subdomains and pages that you don't want to show up for branded search queries. Sometimes websites are vulnerable to data breaches because, plain and simple, they just don't realize they're sharing it. Hence, a full site crawl and Google SERP analysis are necessary.
In addition, you may want to include a security service notice in your global footer to reassure site visitors. For example, "Norton Secured," "SiteLock Secure," or "DigiCert Trusted," lets users know they're protected.
Privacy
Privacy is paramount for financial planning SEO success. However, being too private with your website can be a detriment to your SEO efforts. Some financial services companies keep content behind a firewall, reserved for those logged into the site. The intent is good, but Google can't crawl anything behind a firewall! If Google can't crawl it, well…there's no opportunity for that content to be found, ultimately hurting your SEO results.
Value of Organic Search White Paper
See how an investment in organic search delivers ROI that compounds over time.
Download
URL Structure
Do your website's URLs look something like this:
https://agents.abccompany.com/?_ga=2.48358822.1427115113.1559548973
Or this:
https://www.abccompany.com/equity/?linkLoc=fn?
These are examples from the actual websites of Fortune 500 financial services institutions.
Due to the need to organize information, and technical limitations, it's understandable how URLs can become convoluted. However, if you aim to rank high in organic search engine results, your urls should be clear to Google.
Schema (structured data)
Google is pretty good at deciphering what's written on your web pages. But it isn't perfect. Schema, or structured data, helps search engines to understand and categorize your content better.
Schema.org is a collaborative effort among Google, Bing, Yahoo! and Yandex to improve the web by creating a structured data markup. Structured data unlocks opportunities for your site to appear in "rich snippets" within the search engine results pages (SERP).
Schema for financial advisors
Some schema is specifically for financial services, such as feesAndCommissionsSpecification. This markup describes fees, commissions, and other terms applied to financial products.
Other types of structured data that financial advisors might use are:
Locations
Hours
Telephone numbers
Online reviews
You can find the latest schema options as well as a historical record of Schema.org markup options here. Additionally, Google's Structured Data Markup Helper Tool as well as their Testing Tool are useful for developing and implementing schema properly.
On-page SEO for financial services
On-page SEO techniques are about much more than fixing technical issues. They also include optimizing content for a specific keyword or group of keywords. It's important to choose search terms based on search volume, alignment with searcher intent, competition, relevance, and funnel stage. If each page targets a unique keyword group, it's less likely that you'll have thin, duplicate content.
Take note, however, this is no quick and easy task. You'll need to optimize:
URLs
Category pages
Title tags
Meta descriptions
H1 and H2 tags
Image alt tags
Internal linking
On-page content.
He also emphasized that you can't just randomly create content and hope to rank well in this competitive space. You need a methodical approach to content creation, such as a topic cluster strategy.
On-Page SEO Checklist
Get Terakeet's checklist for on-page optimization and copywriting.
Download
Building trust
Are you seeing a theme yet? Your content is one of the best ways to convey your brand voice. But you must make sure it's trustworthy.
According to a NewsCred's Trust Transaction Study, there is a major disconnect between consumers and their financial services providers. According to the survey, a third of those surveyed don't trust their own bank. However, half of this group confirmed that they would trust banks more if the banks provided helpful content. Half of the survey respondents reported that helpful, useful content from their bank would prevent them from switching banks.
A major drawback with financial services and insurance content marketing is that it's both sporadic and redundant. Brands rehash the same generic themes over and over, while leaving major gaps in the customer journey.
We asked Robert Rose, Chief Strategy Officer for The Content Advisory, for his thoughts on how banks can improve trust through content.
"

Banks must be laser-focused on creating content-driven brand experiences that start to elevate trust, drive insight into consumer behavior and drive deeper meaning in the consumer's decision journey.
Robert believes that banks should view content strategy as a core function of their business, not just a siloed marketing vehicle. According to Rose, banks need to "develop a strategy that includes content creation, management, activation, and measurement."
The lesson? Make sure you are providing helpful, trustworthy content, using the following strategies:
Humanize your brand
Dry explanations of your life insurance (or auto insurance, mutual funds, IRAs, bank accounts, etc.) won't win over your audience. There's of course a place for product details, but it's not at the forefront of your brand voice.
People are emotional, so information that makes us feel something will hit us faster. It takes up more space in our nervous system and compels us to take action.
Even your fiscally-responsible, data-driven target audience isn't off the hook here. Being emotionally-driven is just hard-wired into our brain on a subconscious level. The amygdala and limbic system comprise our "feeling" brain. Both are deeper, older, and prioritized before the logic-driven neocortex, our "thinking" brain.
The neuroscientist Antonio Damasio found that people with damage to the feeling brain found it almost impossible to make decisions. In other words, Damasio discovered that emotions are a necessary part of decision making. So, if your website is not evoking an emotional response from site visitors, it will likely underperform. That means lower rankings, less organic traffic and fewer clients and customers.
So, while you should share corporate information with your customers, make sure they're feeling something first. Be friendly, down-to-earth, and emblematic of the experience you want them to have. Before you talk about the millions of customers you've helped, tell them about the one customer who's just like them.
Trust elements
Quality content aside, there are numerous signals a website can use to convey trust. Seals, memberships, and awards, for example, are small, non-distracting visual elements that can set customers at ease; and if you have any major press mentions, consider adding a news section that features publisher logos.
Depending on your particular niche within financial services, you're bound to have trust indicators unique to your sector. For example, if you have a network of financial advisors, a link to BrokerCheck by FINRA further provides added trust to your site visitors.
User-friendly web design and navigation with ready access to reviews, testimonials, data, and other information helps the user feel like you have nothing to hide. Similarly, provide clear, up front contact information.
Active social media accounts is another way of not only conveying trust, but of building relationships with your audience and differentiating your brand from the competition. (Check out Morgan Stanley's Twitter, or Mastercard's YouTube.) Make sure the social media icons on your website are visible, and consider pulling in a social feed featuring customers who mention your brand or use your hashtag.
Being clear
Notices when a link on your website will take the site visitor to a different organization's website are helpful for financial services sites. Given that one's financial data is sensitive, it's important for site visitors to realize if they are no longer on your digital property, so that they can make an informed decision as to whether to enter any data.
Reviews
Allowing customers to review their experience and displaying the results on your website is an easy, unobtrusive way to generate trust. Bonus: if you use schema markup to pull rich snippets of your online reviews and display them in the SERPs, you'll take up more real estate in the search results, build trust from within the SERPs and improve click-throughs to your website.
Financial services content strategies
Google places a strong emphasis on quality content and topic authority within the financial sector. As a result, your content strategy is critical to the health of your organic search performance. For your financial institution, advice should either come from or be vetted by the experts like this post from NerdWallet by Gregory Karp, personal finance writer and author of two books on finance.
Read on to discover unique ways to approach your content, or check out this article to effortlessly 10X your content production.
Content Strategy Playbook
The Fortune 500 CMO's guide to content strategy.
Download
Aligning content to audience segments & life stages
Another thing that sets content strategy apart for financial institutions is their unique customer segments. While retail companies might be able to define a niche target audience, the financial services sector is far more likely to target a broad swathe of the population with needs that vary depending on life stage.
So, your content strategy should aim to address each of these stages in turn, from the loan-saddled college student to the first-time homeowner to the retired couple managing their investments and aiming to leave something in their wills for their grandkids.
Find the stages and situations that are most likely to reflect those of your target audience. Then, do SEO keyword research and produce helpful content for each of these stages. For example:
Or, you can segment the life stages by age, as Voya does with retirement planning:
Retirement planning in your…
20's
30's
40's
50's
60's
70's and 80's
Each of these strategies can help you increase your Google search rankings by addressing how your audience is thinking about their current financial objectives and challenges, or the specific financial questions running through their minds. By taking this type of approach, you capitalize on the opportunity to gain traction on many long-tail keyword searches.
Aligning content to the customer journey
According to the Digital Growth Institute, only 16% of banks and credit unions have a documented digital customer journey.
This represents a huge opportunity to expand your online presence, help your audience evaluate solutions, and deliver unique value throughout the customer journey, whether users visit your homepage, a credit card page, or blog content.
Building conversion funnels in your website is a great start, but to truly reduce silos and create a happy customer, you'll want to integrate the digital journey into a full omnichannel strategy. That means letting your customers pick up where they left off as they move from platform to platform. This requires a joint effort between the UX and content teams to make it all come together seamlessly.
Opportunities in interactive content
Another ingredient in an effective financial services SEO strategy is to incorporate interactive content, such as financial planning tools, calculators, online courses and interactive infographics. For example:
Interactive tools are not only extremely useful to prospective customers, but they also can generate significant quality backlinks to the web pages housing the interactive content. For example, the Bank of America mortgage calculator has attracted links from 348 websites and subsequently ranks on the first page of Google for approximately 1,170 keywords (Source: Ahrefs).
When we asked Shane Barker for his thoughts, he said banks should focus on building interactive elements and tools that simplify complex topics for users, while also boosting organic search rankings.
"

Interactive elements can engage your audience and help you get better rankings on the SERPs because they're great resources to earn backlinks across different websites.
Opportunities in video
Video is a highly effective way to communicate with your audience. Yet 90% of financial firms have no video content. This is in stark contrast to the way that consumers and businesses consume information. People watch over one billion hours on YouTube every single day. Via mobile alone, YouTube reaches more adults between the ages of 18-49 during prime time than any cable network.
According to Smart Insights, 83% of marketers believe that video is becoming a more important piece of their digital marketing strategy. While 66% believe that video produces the best ROI for social media marketing over any other format.
Read our complete digital marketing guide to see how video fits into the larger strategy.
How to leverage video
Video is the perfect medium to break down complex topics within the financial services sector. It allows you to deliver information in a more easily understood, relatable format. One great way to do this is through hand-drawn explainer videos.
Beyond explanations, you can use video to showcase the experiences of your customers as Sun Life does, helping your site visitors to visualize their own aspirational success at achieving financial goals or alternatively how overcome life's challenges.
Another effective way to use video is to interview your own experts, as well as those outside the company, delivering valuable, helpful insights to your audience.
Saxo Bank uses video in an innovative way, providing a morning analysis of the financial markets and preparing clients for the upcoming trading day every business day in its Morning Call video series.
And don't forget that you can use your creativity to add personality to your videos, too. In the following video, Wealthsimple walks you through the most important shot in the NBA this past season, and in the entire history of the Toronto Raptors, a buzzer-beater made by Kawhi Leanord in game seven of its playoff series against the Philadelphia 76ers.
The automated investing platform pays homage to the Kawhi trade, and then reminds the viewer that Wealthsimple is Canada's only $0 commision stock trading. Worth the fun? The video garnered more than 85,000 views.
Want to learn more? Check out our complete guide to video SEO.
Opportunities in podcasting
Beyond text and video, your content may also be a natural fit for podcasting. You could record a regular financial Q&A session, or conduct interviews, or provide news and trends updates. Check out popular podcasts like Planet Money or try lower-production but well-loved podcasts like Money for the Rest of Us for inspiration.
JP Morgan Chase & Co. produces an engaging podcast series called My Next Move with JP Morgan. In one episode, the company features Michael Liersch, a behavioral scientist and head of Goals-Based Advice & Strategy at J.P. Morgan Asset & Wealth Management. He explores the principles of behavioral finance to help people understand their investing and purchasing behaviors and achieve their financial goals.
To aid in generating SEO value from the podcasts, a transcript is included with each.
Compliance
A challenge for any financial services firm looking to develop content and optimize its website is compliance with rules by regulatory bodies such as FINRA (Financial Industry Regulatory Authority).
FINRA's Advertising Regulation Department serves to protect investors by ensuring that broker-dealers' communications are fair, balanced and not misleading and comply with the advertising rules of FINRA, SEC, MSRB and SIPC.
FINRA Rule 2210 categorizes communications as: (1) retail communication, (2) correspondence, or (3) institutional communication. These categorizations carry important implications. So it's critical to understand each category so your online marketing strategy remains in compliance.
Rule 2210 states that "Retail communication" includes "any written communication, including electronic, distributed or made available to more than 25 retail investors within any 30 calendar-day period." FINRA has compiled a list of commonly asked questions about Rule 2210, along with the body's responses and guidance.
For a list of commonly asked questions surrounding compliance with financial services PPC and advertising regulations overall, check out the FINRA FAQ.
Voice search for financial services
Voice search is a juggernaut, and it's rising in popularity every day. If you want to know how to drive traffic to your financial services website, then stay on the cutting edge of user behavior. Capitalizing on voice search means adjusting your keyword strategy to accommodate the type of searches people make via this medium: longer, more natural phrases that use simple and informal language.
Tools like BuzzSumo Question Analyzer and Answer The Public, along with Q&A platforms like Quora, can help you uncover the questions that people are asking about your topics of interest.
You can adjust your content itself, too, to accommodate the needs of voice searchers. Consider adding a Q&A section to your website, such as Ellevest does in its online magazine's #AskSallie articles. Ellevest's articles have covered everything from "Should I invest my bonus right away or over time?" to "Should I share the amount of money I make with my kids?" to "How should I think about my financial goals for 2019?"
When people use voice search, they're looking for answers fast. That means your content can contain bullets, pull quotes, and other user-friendly "soundbites" to deliver that information as clearly as possible.
Off-page SEO for financial advisors
Your expertly-researched, useful content gives you an advantage in the link building arena. Publishers love to share how-to's and explanations that are genuinely helpful. Plus, people's interest is naturally piqued on the topic of saving money, spending money, making money, etc. And guides, interactive tools and content portals often attract a great number of backlinks which amplifies your off-page SEO.
For example, Progressive's "Answers" portal has attracted links from 444 unique referring websites. As a result, it ranks on Google page one for more than 4,600 keywords, according to Ahrefs. Bank of America's Saving & Budgeting portal has captured links from 1,540 websites while achieving roughly 4,700 Google page one keywords.
Another effective means to attract third party links is to create custom visual content that they can re-use. This may take the form of an infographic, data visualization and analysis, presentation, research report, or video, for example.
Connect with online publishers and influencers within your industry. Ask them if they'd like to share your content or if they'd like you to write a new complementary piece. Or alternatively, you can offer an interview with your one of your financial advisors on a relevant topic.
Learn how to amplify your content and earn backlinks in our detailed post: 11 Effective Link-Building Strategies for Banks.
Fortune 500 Enterprise SEO Playbook
Discover how enterprise brands can create content that builds authentic audience connections.
Download
Always provide value
Link building for financial advisors should focus on providing the publisher's audience with as much value as possible. In return, you can potentially gain organic backlinks from high quality and credible sources.
Off-page SEO is absolutely critical to your search engine optimization success. That's why Terakeet has invested millions of dollars building our own SEO platform to discover and connect with a database of more than 9 million online publishers. Those hyper-relevant backlinks are one of the four pillars of our Enterprise SEO program.
WARNING: Stay away from low-quality link-building strategies like paying for links or spamming the comment section of various blogs. Within financial services, such tactics aren't just a bad SEO practice; they're an easy way to tank the trustworthiness of your entire brand.
Local SEO for financial industry websites
Finally, if your financial institution has local branches, you'll need to consider local SEO as part of your optimization efforts. You can optimize for local search by including schema in your website and by claiming your business in every location on major platforms like Google My Business and Yelp.
On your website, pick a user-friendly way to find the closest location. Having them enter their zip code so they can find their closest branch, for example, is a great idea. Make sure the NAP (Name, Address and Phone Number) for each branch is clear and consistent on not just your website, but across platforms; this will reduce potential search engine confusion over each location.
It's all about trust
Be careful when outsourcing SEO services to companies that don't understand the nuances of the finance industry. By following the guidance outlined above, you'll have an effective SEO strategy that will boost your brand, increase your organic website traffic, and help your customers.
The stringent quality and trust standards that both search engines and customers will be holding you to make for a challenge, but the good news is, you already have a wealth of expertise upon which to capitalize.
By designing a content and SEO process that leverages these experts and makes them part of a smooth and efficient search engine marketing strategy, you'll come out ahead in the SERPs. And the next time you say "Trust us," you won't have to tell people why — you'll have already shown them!