What We Do
OAO Supercharged.
Owned asset optimization (OAO) is a paradigm shift in customer connection. To evolve your strategy alongside rapidly shifting trends you need the right expertise, resources, and technology. As the original OAO company, Terakeet is poised to be your partner in strategic growth.
---
What is an owned asset?
Owned assets are digital brand properties that companies have complete creative and technical control over. They are the foundation on which your OAO strategy is built.
Ground Level
Corporate Website
Foundation
Market Positioning
Learn more about owned assets
Invest your marketing budget, don't just spend it
Quick fixes and short-term campaigns won't solve your customer connection problem. Terakeet's strategic insights will help you invest in and optimize your owned assets, turning your digital properties into reliable performance channels.
Start with consumer behavior
Consumer behavior is the cornerstone of OAO.
Our team takes unbiased consumer behavior data and turns it into competitive insights, strategies, and content that provide real value to your audience.
of consumers expect companies to understand their unique needs and expectations.
of consumers make purchase decisions with purpose in mind.
of marketers say brand marketing plays an important role in creating awareness and consideration.
Our Approach
Data from the World's Most Honest Focus Group
People turn to search engines when they're most vulnerable, curious, and engaged. That's why we use consumer search data to inform and differentiate our approach.
We use proprietary technology to learn what your customers are looking for in real time and build strategies to meet their needs.
Make connections that matter
Executing an OAO strategy requires valuable content that solves real problems for your audience. When you provide value, you build relationships. When you earn their trust, you earn their business.
Our experts in content strategy, UX, and analytics identify consumer pain points and build content strategies that connect your brand with the right audience.
Learn how your assets stack to build a complete OAO strategy
The 6-Level Marketing Asset Control Hierarchy, or MACH-6, is the framework that organizes your owned assets by degree of control. It represents the interconnected relationship of your asset stack.
Degree of Ownership/Control
Assets & Channels
Company Profiles & Ally Websites
Brand Language & Visual ID
Executives & Employee Ambassadors
A true partnership
Our team of cross-functional experts works with your organization to strategize, create, and optimize for long-term, scalable growth.
We partner with leading brands to meet their unique needs, break down internal barriers, and deliver a customized — and different — approach to marketing.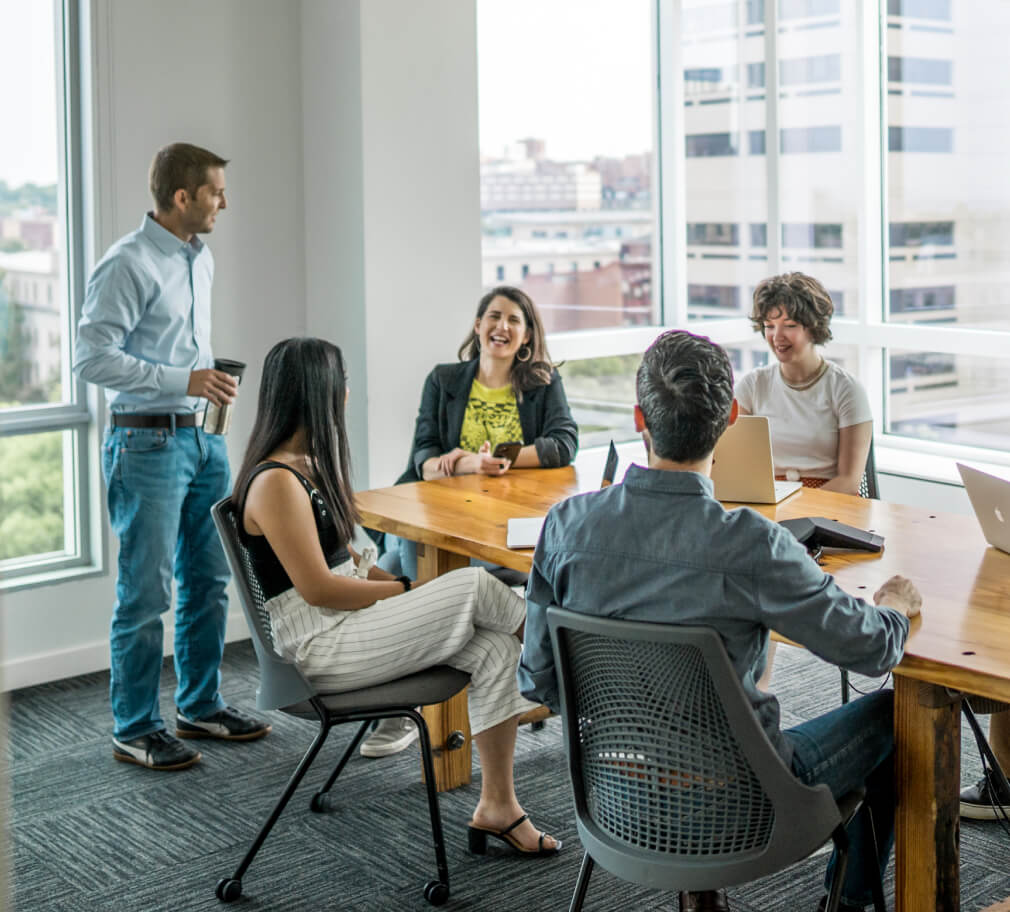 Why Terakeet?
Expertise
For more than 20 years we've helped Fortune 500 brands tell their stories, grow revenue, and connect with customers.
Technology
Our technology turns consumer behavior data into competitive insights and opportunities to strengthen your digital footprint.
Partnership
A partnership with Terakeet means our team is fully integrated with your team. Our capabilities are your capabilities. Your success is our success.